Jason Grant and Nikki Batista got the surprise of their lives when their son, Keith, returned 6 years after being abducted. The fractured family was reunited by Keith coming back into their lives, but the final moments of the Alert: Missing Persons Unit series premiere hinted that all is not what it seems. Is Keith really their son? Or is he an imposter?
HollywoodLife spoke EXCLUSIVELY with Alert co-creator John Eisendrath about that jaw-dropping twist. Jason and Nikki both work for the Philadelphia Police Department's Missing Persons Unit, and John revealed how they'll be impacted by the questions surrounding Keith.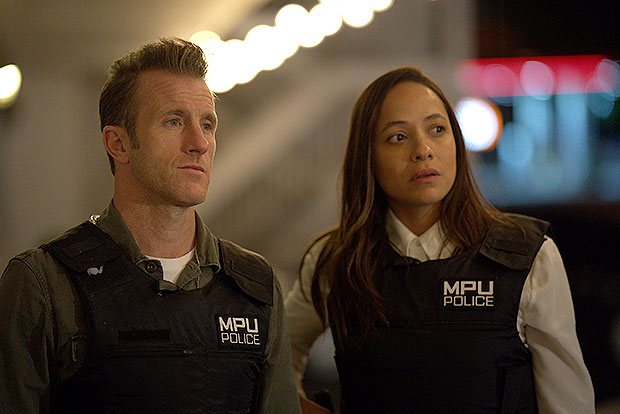 "I think that's one of the things that I love is that experts in this area, like experts in many areas, can get completely blindsided when their emotions are getting in the way," John said. "There are many stories in this particular area, where parents are so desperate for the person who's come back to be their child that they just ignore things, and rationalize away any and all sides that might not be the case."
The Blacklist EP continued, "In this case, we have their daughter Sydney a character who is unequivocal from the beginning about feeling like this is not her brother. The parents are dealing with that fact and trying to process why in the world their other child is so adamant, and we will take the audience through all different types of stories and permutations that will, for a while, take us deeper down the rabbit hole of the is he or isn't he. I think in a story like this there are many different twists and turns when you think you know the answer, but then the answer isn't what you think it's going to be. And then you're certain you know the answer and then, oh, wait, hang on. That's not what I thought. I think it'll be an incredibly fun ride that I hope the audience will enjoy going on as they're trying to guess whether or not he is or isn't their son."
The final moments of the episode showed Keith ripping pages pertaining to his disappearance out of his diary. John pointed out that the audience deserves "real answers each step of the way, so we will tell stories that are very concrete. We will do all of the imagined testing, questioning, and investigating, and I'm fairly confident that we have a number of very surprising answers for all of the various efforts that are going to get made in the attempt to confirm whether or not he is, in fact, their son."
After Keith's disappearance, Nikki and Jason's marriage fell apart. Nikki gets engaged to one of her fellow co-workers, Mike, in the series premiere. The co-creator revealed how Nikki and Jason's relationship will change now that Keith is (supposedly) back.
"Now that their child they believe has been brought back to them, they are inevitably going to wonder sooner or later whether having had their family made whole again by the return of their child, what is the repercussion for their relationship? It is the kind of turn of events that I think the audience can root for everyone," John told HollywoodLife. "They're going to root for I hope Nikki and Jason because they didn't get divorced because one of them cheated on the other. They didn't get divorced because they treated each other poorly. They got divorced for a very sympathetic reason, and now I think people can root for them."
He continued, "But hang on, Mike's such a sweet guy. I hope that some of the audience will be rooting not against Jason but for Mike. I feel like it's very rare that you can have a love triangle where you can root for everyone."
Over the course of the season, as the audience questions whether or not Keith is really Keith, the question about whether or not Nikki and Jason will get back together will also arise. "I think that we will definitely be telling stories that put Nikki and Jason in very emotional situations that either explicitly or implicitly make them think about the days when they were together and a happy couple," he said.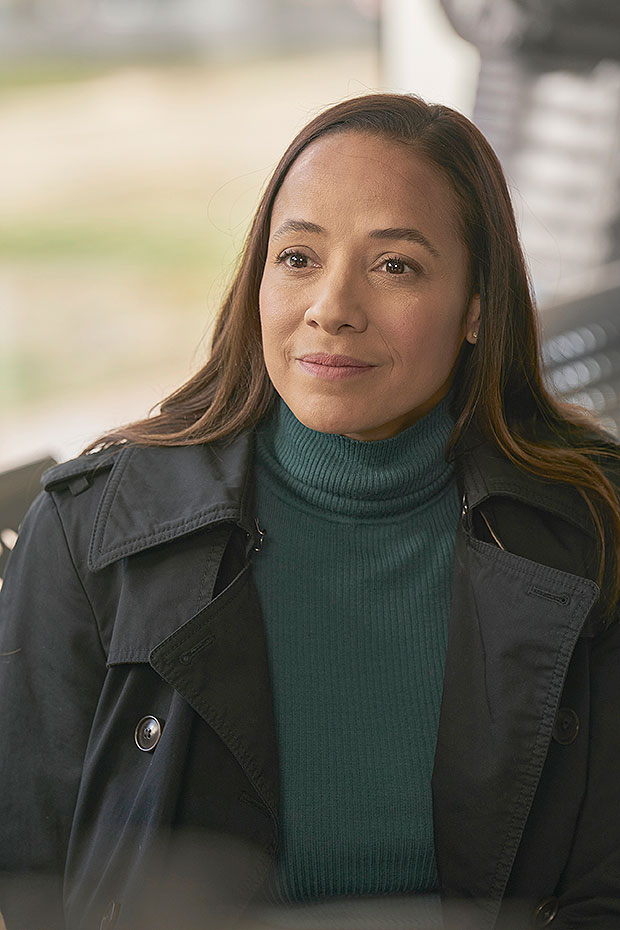 From the get-go, Nikki and Jason's daughter, Sidney, is hesitant about Keith. John teased the fallout of how the former couple will deal with their daughter's doubts about her brother.
"They will disagree on whether or not to and how to deal with Sidney's insistence that Keith is not her brother. As much as the story will bring them together, it is a hard one for them. It is broad and emotional and they won't always agree. There's going to be a definite balance between how this story brings them together and how it tests them." Alert: Missing Persons Unit will air Sundays on FOX.
Click to Subscribe to Get Our Free HollywoodLife Daily Newsletter to get the hottest celeb news.